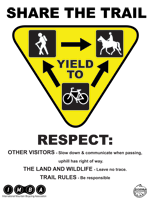 Board Meetings are on the 1st Wednesday of the month. All members are welcome to attend. Board meetings start at 6:30 pm at the Clovis Elks Lodge, 535 Woodworth Ave. (Bullard & Woodworth).
Calendar & Ride
schedule
is on-going, and new events and rides will be published when confirmed. General Meetings are held at the Elks Lodge starting at 6:30 unless otherwise stated.
Note:
dates
and events are
subject to change or cancellation; calling the contact person is recommended or checking
www.
bchcsjsu.org
Tentative 2018
BCHCSJSU Activity Calender
January 1………….
San Joaquin River Gorge Ride Ted and Randy
Click her for information
January 3 ………….Board Meeting Guest Greg WatersJanuary 13……………Officers Training Yosemite Falls Granite ParkJanuary 17………….General MeetingJanuary 20………….
San Joaquin River Gorge Ride Ted
February 2………….
Dave Stamey Concert
SOLD OUT
MUST PRE PURCHASE TICKETS -NO TICKETS AT DOOR
Contact Ted Fischer 559 855-8599
February 7………….Board MeetingFebruary 10……
Shoot your Heart Out
Click For Info
Jan and John
​Feb 16-18.........Desert Ride Starlite Ranch
Click for Info
Click for Google Map
Click for Lat/Lon
March 7………………Board MeetingMarch 17………….
Hensley Lake Poker Ride Rain Date 24
Click For Information
​
March 21……………..General Meeting...... Guest Speaker John CunninghamApril 4………………..Board MeetingApril 7……………Desensitizing Clinic CANCELLEDApril 13-15…………..Rendezvous
Shirley Rasmussen shirleyjras@gmail.com
Click Here for Registration Form and Information
April 28
……………..
Clovis Parade
April 27-30
………….C
lovis Rodeo (Non Unit)
May 2………………..Board MeetingMay 4-6……………
Jose Basin Camp Out ...Joe Kaminski 559 733-9170
May 16
……………..General Meeting
Guest Speaker Ted Fischer Chainsaw Safety and how to Become certified
​
June 6………………Board Meeting
​June 25-July2...........Edison Work Party Joe KaminskiJuly 11…………….Board MeetingJuly 6-8
………….
Montana De Oro Camp Out Pete Parkin
Click for Flyer/Applicatio
n
August 1………….Board MeetingAugust 10-12
………….Diane Sorensen Memorial
Tamarack Camp Out/Ride Joe Kaminski 559 733-9170
August 15………….
General MeetingSept 5………….Board MeetingOct 1………….Board Meeting (Monday)
Oct 6............Eagle Point Ride Shaver Lake (members Only) Cara (559) 901-3936 carasblueprint@sbcglobal.netOct 4-8…………CCMA Poker Ride/Camp out MDO (Non Unit)Oct (TBA)………….
Elections/General Meeting
Nov 7………….Board MeetingNov (TBA)………….
Playday
December 5………….Board MeetingDecember 8………….
Christmas Party Any Board Member
Work Parties TBA
​
Bullard/Villa • Clovis Real Estate
180 W. Bullard
Clovis, CA 93612
559-905-7724
559-321-6044 fax
Visit My Web Page
I Am Your Full Service Realtor
JESSICA GABRIELSON, Realtor®-BRE01338726
aaa-gabrielson@juno.com
---